WHO WE ARE
AB Entheos is an independent market driver seeking to increase the uptake of valuable resilience products across Africa, with a focus on inclusive insurance and digital financial services. We dream of Africa where people are resilient against risks, have access to financial services and are thriving. AB Entheos was registered in Kenya as AB Consultants in 2014 and transitioned to AB Entheos in 2023. AB works with governments, private sector, and development partners to design and implement inclusive finance solutions.
Our Story
AB Consultants was registered in Kenya in 2014 to promote microinsurance and inclusive insurance as a risk mitigation tool that will contribute towards breaking the vicious cycle of poverty. AB Consultants has partnered with insurance and financial services stakeholders to develop meaningful and differentiated solutions to address identified financial needs. We have been instrumental in the development of microinsurance, inclusive insurance, digital financial services and go-to- market strategies for financial services across sub Saharan Africa.
AB Consultants has established a footprint in Kenya, Rwanda, Ethiopia, Zambia, Tanzania and Ghana. In these countries, partnerships have been with various like-minded stakeholders, among whom have been: USAID, privately owned and government owned MFIs, self-sponsored insurance companies, ILO's Impact Insurance Facility, DAI, GoK, Government of Ethiopia through the National Bank of Ethiopia, Financial Sector Deepening in Zambia and Tanzania, PharmAccess Foundation, Access to Finance Rwanda, International Institute for Environment & Development (IIED) and the National Commission of Ghana among others.
AB Consultants Footprint in Africa
The projects have covered research, strategy for inclusive insurance solutions, human centred products designs, inclusive and microinsurance business plans and financial modelling, microinsurance policy development and setting up of microinsurance businesses. In addition, AB Consultants is an authority in pricing and actuarial analysis of inclusive and microinsurance products and has conducted training in partnership with Access to Finance Rwanda (AFR), FSD Tanzania and FSD Zambia, who are renowned financial inclusion experts. AB Consultants is also trail blazing in the digital innovation space and has conceptualized and developed CoverApp, mobile and web application and digital platform from which insurance and other emergency services are available on-the-go.
Where we are going
Come join us on this exciting journey across Africa, meeting real people, making timeless connections and designing truly useful products. Over the next 10 years we aim to leave our footprint on the African continent through thought leadership in inclusive insurance, digital financial services and data science. We strongly believe that data will re-shape how financial services are accessed on the continent and we want to remain in the forefront of that evolution. With a current population of 1.3 billion, it is estimated that Africa's population will grow by approximately 2.3% per annum over the next 30 years, the fastest population growth globally. We will continue to work with financial services stakeholders to create more meaningful and differentiated products for our people. We will keep learning and transfer knowledge in our chosen fields. We aim to produce exemplary work that shapes decision making for financial services and provide platforms for idea exchange and expansion.
Areas of Interest
Inclusive Insurance
Building capacity of insurance stakeholders to deliver insurance to low income households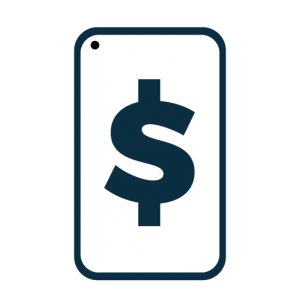 Digital Financial Services
We design and implement relevant DFS solutions for banks, telcos and insurers across Africa
Data
We use data science for financial decision making